What to Look Forward To
From complimentary postcards and letter writing stations to free morning coffee and tea, we pride ourselves on treating guests with generosity and care.
Authentic Service
Your experience at Study Hotels is founded on genuine hospitality. What this means is a commitment to intuitive, personalized care that can't be memorized from any manual or handbook.
Feel at Home in Our Living Room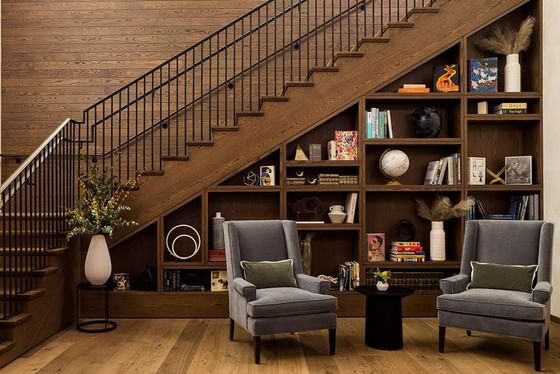 Abundant Books & Periodicals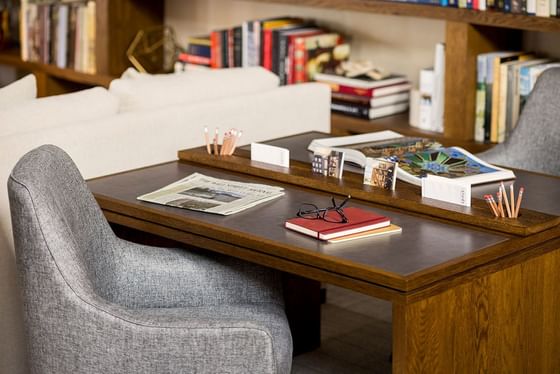 Complimentary Postcard and Letter Writing Stations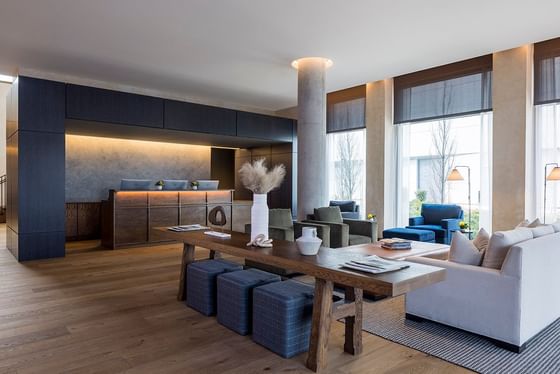 Daily Events Information
Morning Coffee Service
Enjoy complimentary coffee featuring our signature blend by Kobrick Coffee Co.
Fully Equipped Gym
Located on the 3rd Floor, our gym is equipped with free weights, resistance equipment, stationary bikes, and cardio machines to help guests stay active and energized. Open for all hotel guests, 24 hours a day.
Pets Welcome
We love hosting four-legged friends at Study Hotels. Advance notice is appreciated so that we can provide the best room for your pet's comfort. To make this accommodation available, there is an additional cleaning fee of $75 per pet, per stay.