The Comfort You Crave
Our menus and culinary culture are bound by one guiding philosophy: simple, delicious dishes created with well-sourced, local ingredients.
Inspired by the traditions of a British gastropub, Truth Be Told is a tavern-style restaurant offering savory and traditional fare to match. With a name signifying intelligence and candidness, Truth Be Told is as much a place to reflect as it is a place to connect with friends over a pint.
In addition to the main dining room where a fireplace creates a cozy atmosphere, the restaurant also features a separate bar area where you can pop in for light bites and drinks. Accents of warm wood, oversized velvet drapes and jewel-toned furniture make for an intimate ambience.
This welcoming neighborhood spot often draws crowds of locals from both the university and the broader Hyde Park community. You can catch a live soccer game on the television, enjoy afternoon tea, or bring the whole family to a Sunday Roast.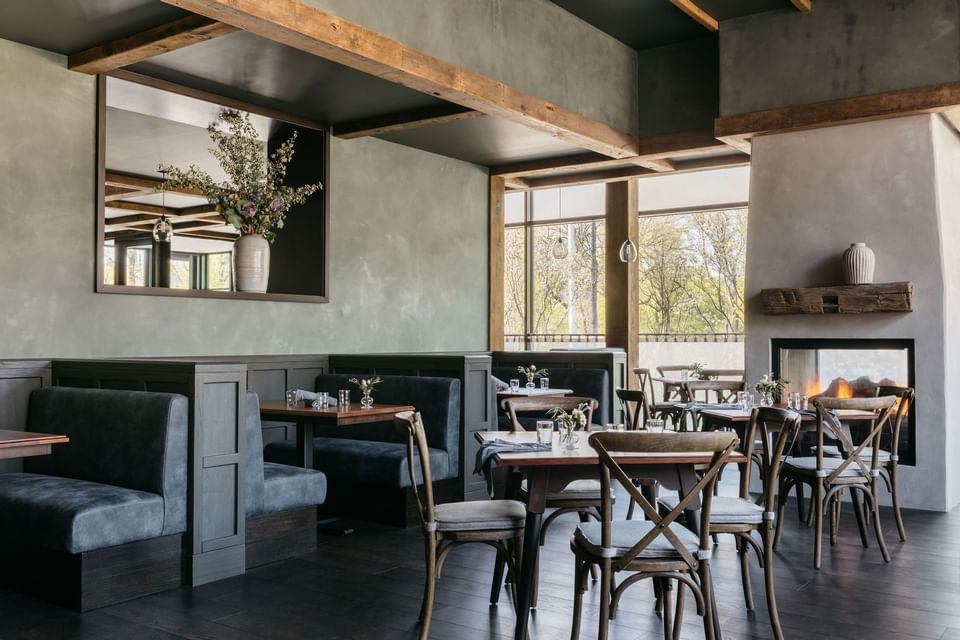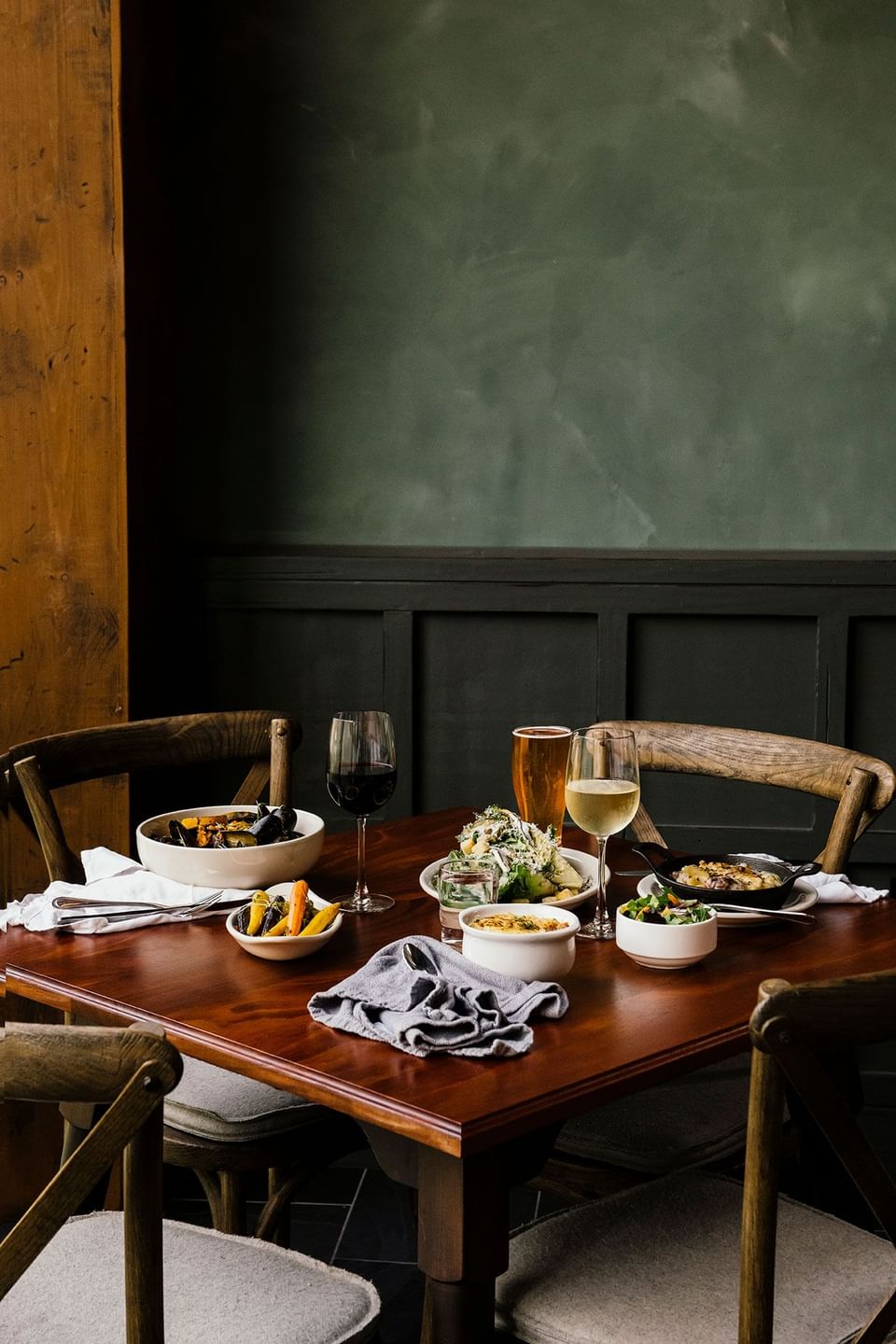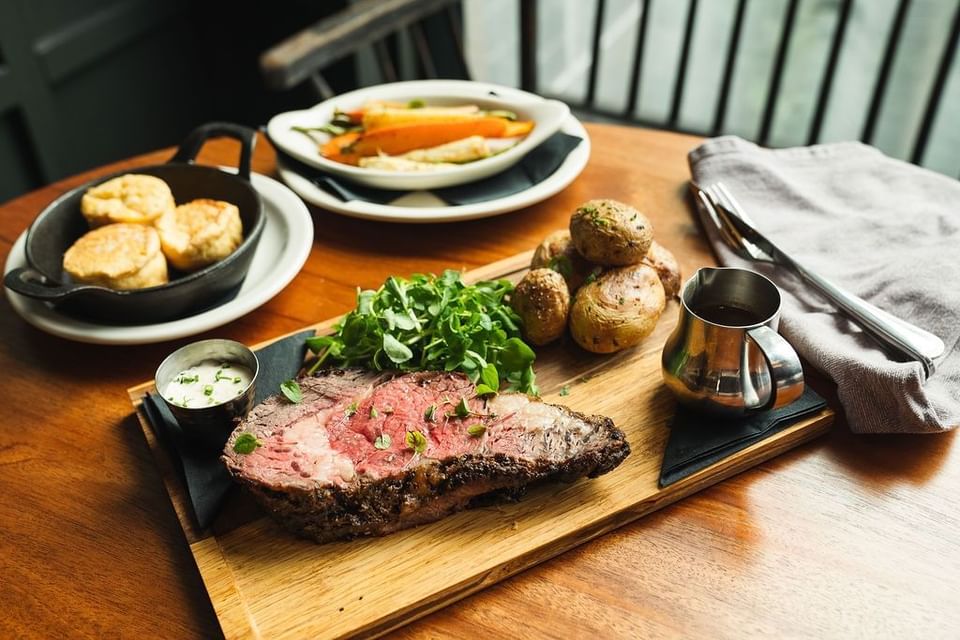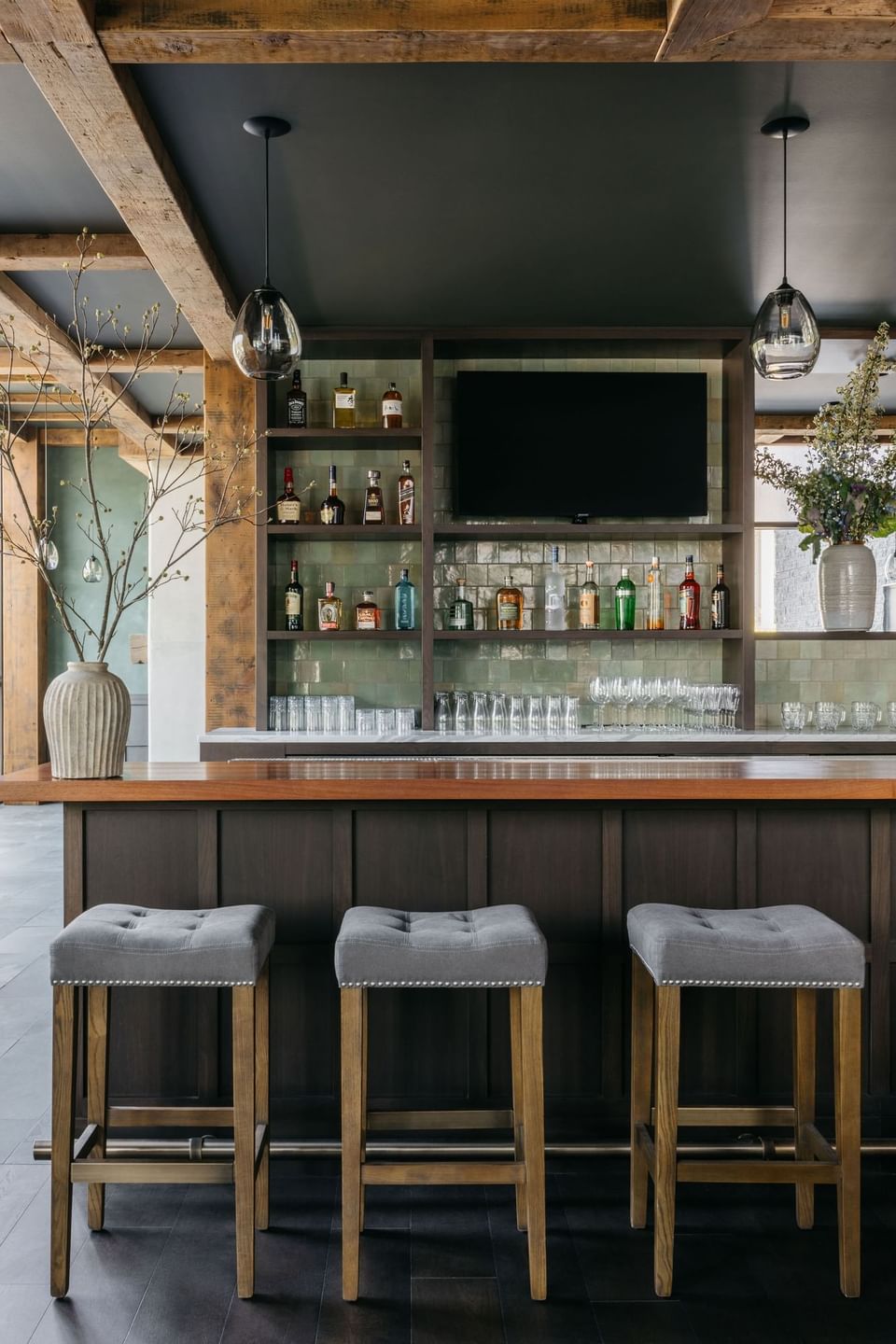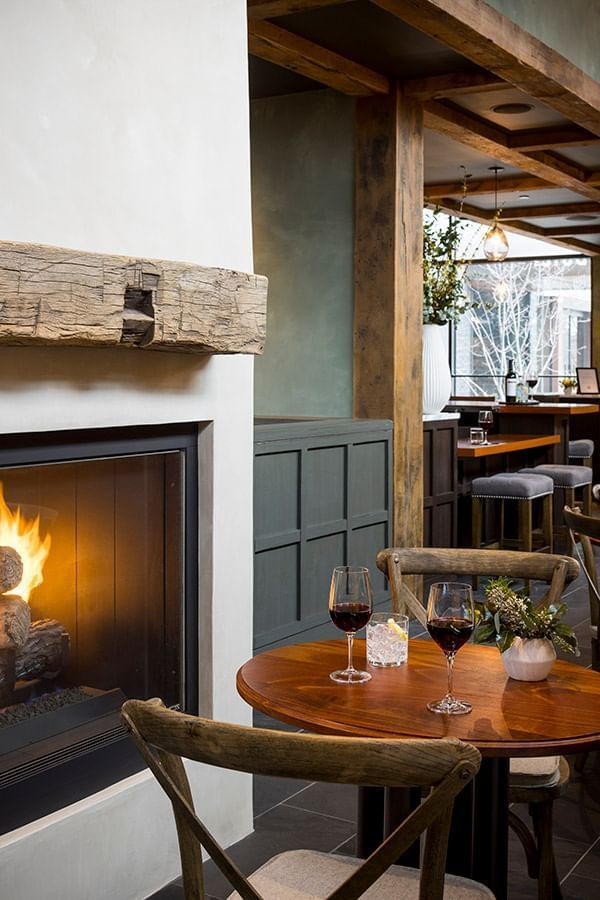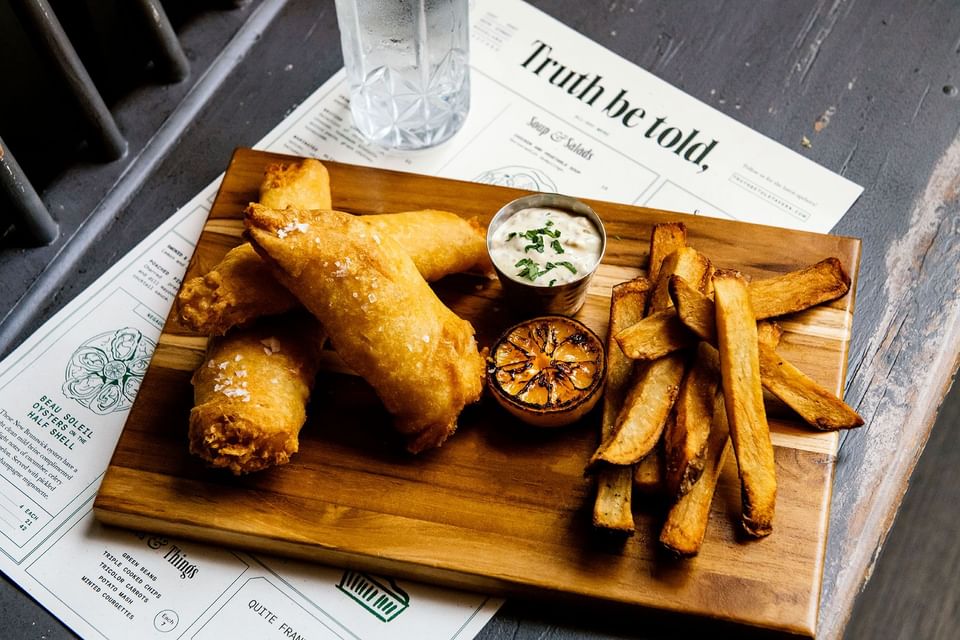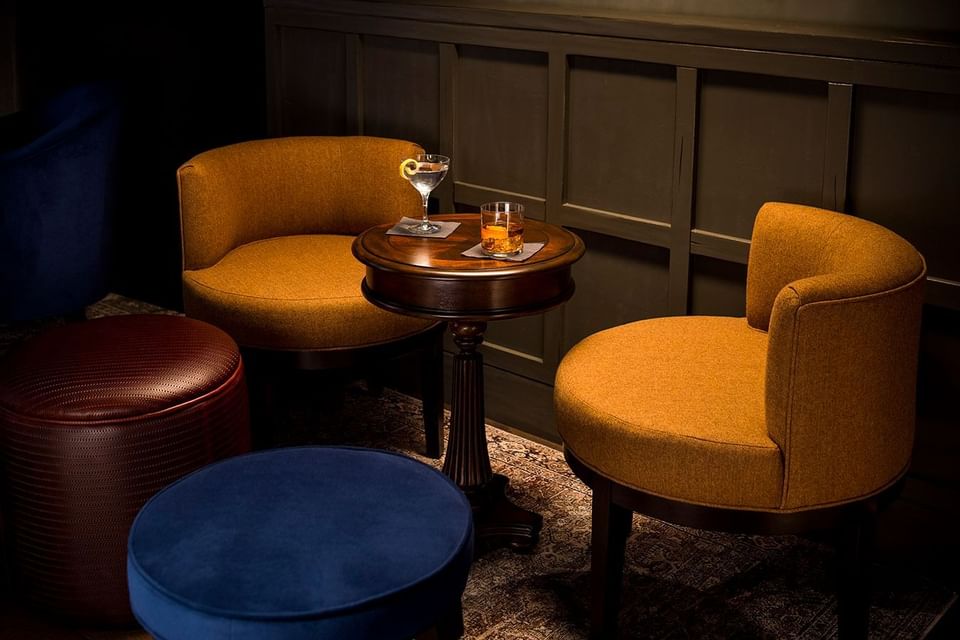 Room Service
Feel like staying in? Throw on The Study's signature seersucker robe and embark on a culinary journey without stepping foot outside. Enjoy all the flavors of Truth Be Told's tavern-styled fare from the comfort of your room.
Available daily 7 AM - 10 PM