MEETINGS & EVENTS
As a complement to the world-class events that take place at the sprawling David Rubenstein Forum next door, The Study has 4,700 square feet dedicated to hosting social gatherings and business meetings.
For more information, please complete this form.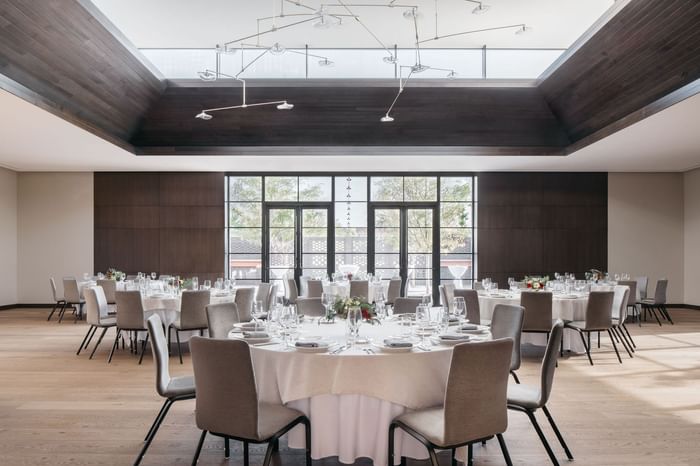 Winter Garden
A light-filled Winter Garden is ideal for social occasions and celebrations. A 2,200 sq ft indoor/outdoor entertainment and event space featuring an arboretum-inspired mural by Dean Barger and elaborate light fixture by John Pomp Studios. An outdoor terrace with high grey brick walls and surrounding greenery provide privacy from the street.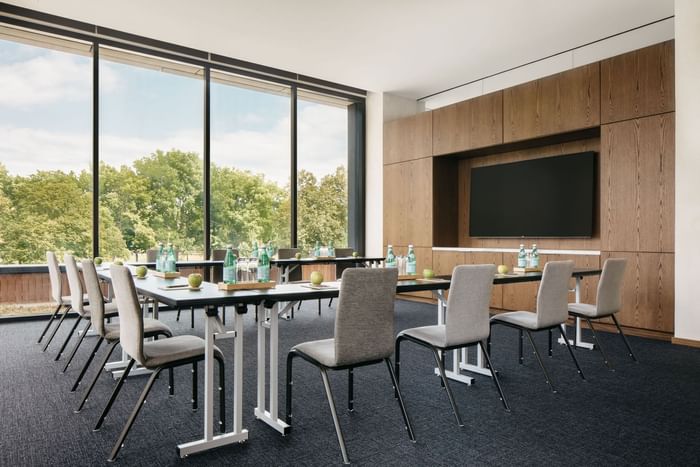 Studio
A 500 square foot corner event space where up to 40 guests can take in views of Rockefeller Chapel and north campus through floor-to-ceiling windows.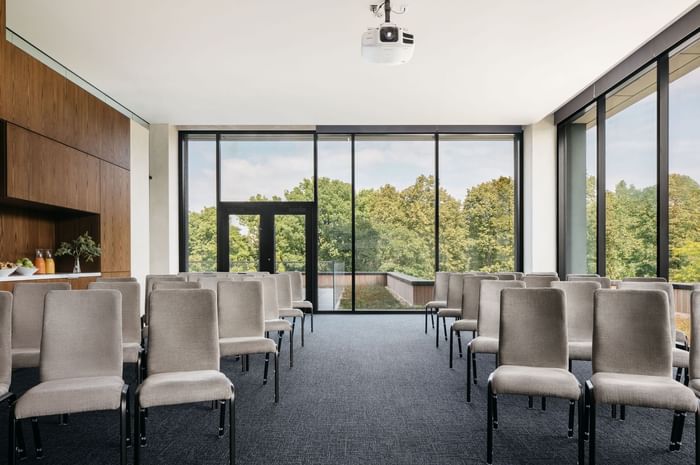 Drafting 1
At 750 square feet, Drafting 1 is The Study's largest enclosed space on the second floor. It also provides access to the Rooftop Terrace allowing guests an indoor/outdoor experience that includes sweeping campus views.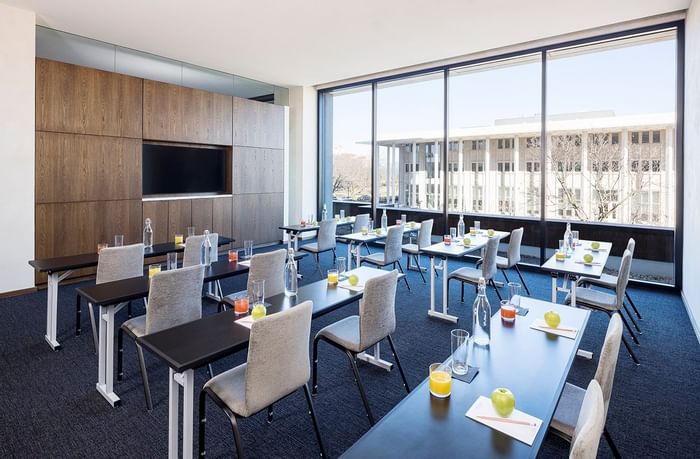 Drafting 2 and 3
These 500 square foot spaces offer floor-to-ceiling views of the Harris School of Public Policy, making them the perfect space for more intimate gatherings or break-out meetings.