A light-filled oasis that reflects the energy of a world-class institution
The Study at University of Chicago is a tranquil space bordered by the greenery of the Midway where distinguished university guests, alumni, and families can immerse themselves in the rich culture of the area. With stunning views of the campus, Lake Michigan, and Downtown Chicago, The Study is an exceptional choice for those looking to experience University of Chicago and all that Hyde Park has to offer.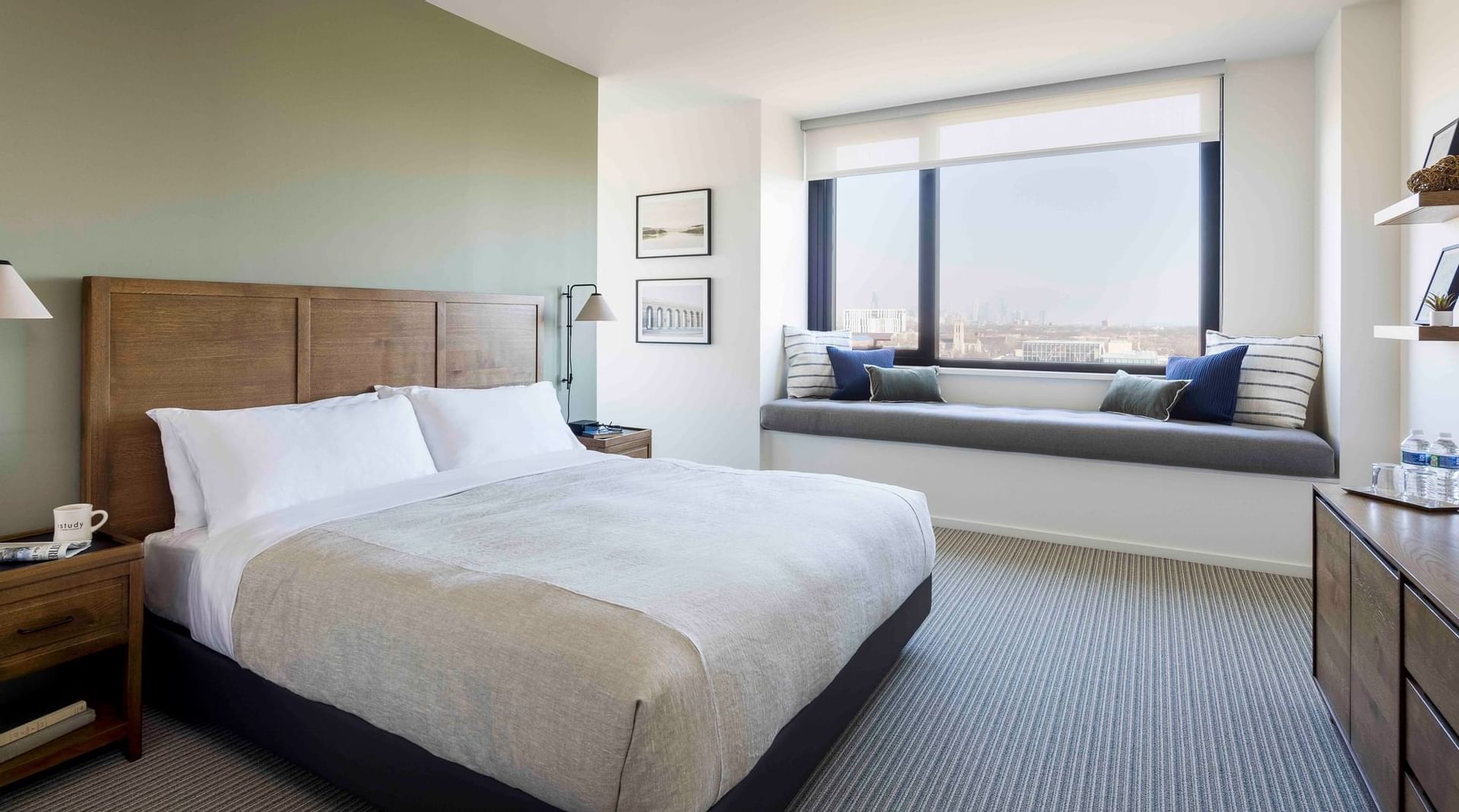 COMFORT MEETS SOPHISTICATION
Whether you select a king room, signature study, or expansive multi-room suite, one of our 167 guestrooms will be the perfect fit for your stay.
ELEGANT SPACES FOR IMPRESSIVE EVENTS
Host extravagant social occasions, corporate board meetings, or private workshops in spaces that inspire. The Study at University of Chicago boasts over 4,700 square feet of possibility.
A TRULY DELICIOUS DINING DESTINATION
Truth Be Told is The Study's tavern-style restaurant located just off the Living Room. This welcome addition to the neighborhood takes inspiration from English pub fare with comforting classics like Welsh Rarebit, House-Made Ricotta, Fish & Chips, and a spirited selection of beer and cocktails.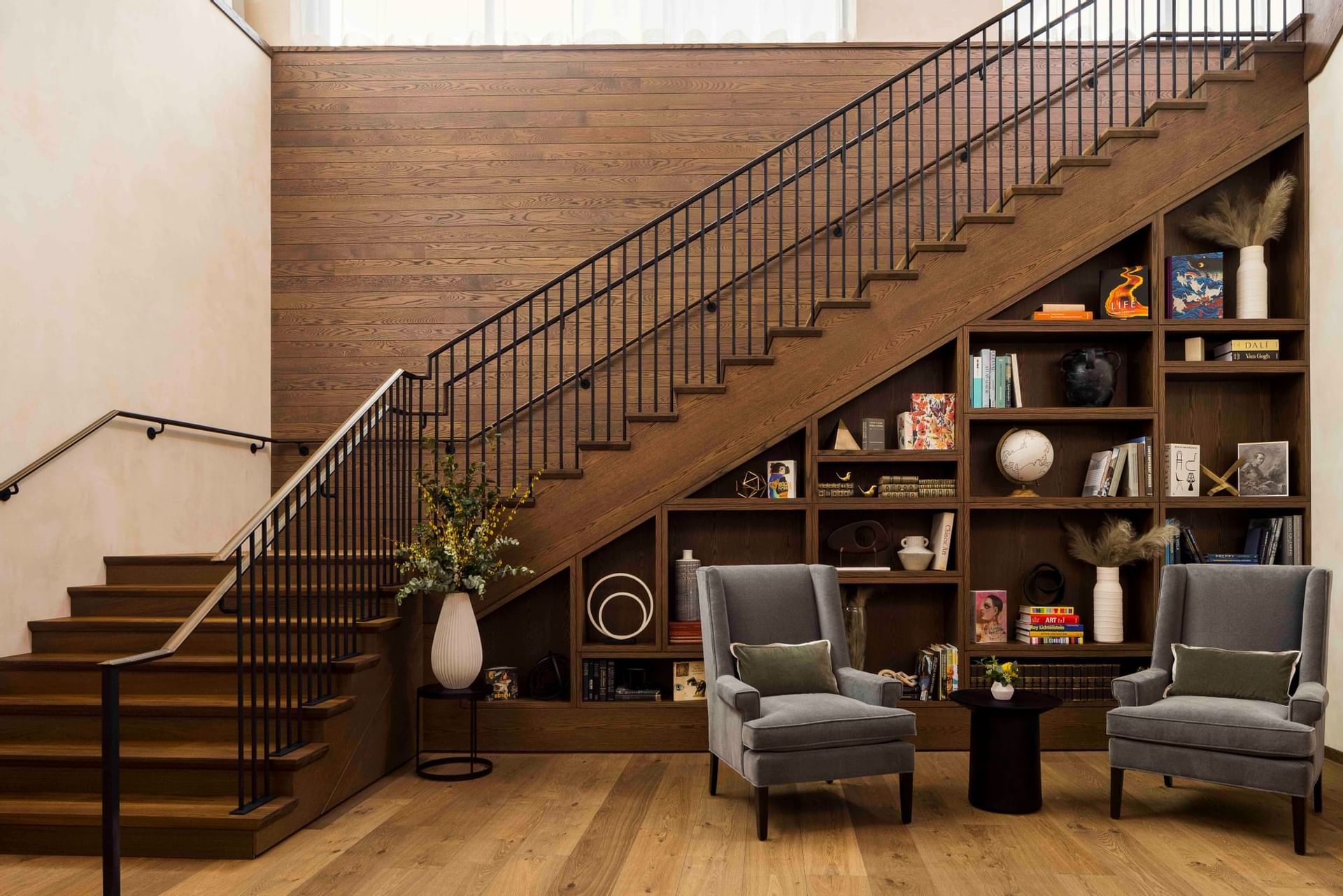 A STUDIED APPROACH TO HOSPITALITY
When you choose The Study, the difference is in the details.

CENTRAL LOCATION
South Campus on Woodlawn Ave and E 60th

Award Winning Design
Marked by thoughtful architecture