Study Hotels Opens its Doors in Chicago
Study Hotels continues its expansion into prominent university markets with its third property, The Study at University of Chicago, drawing on the liveliness of the Midway Plaisance and the scholarly energy on campus.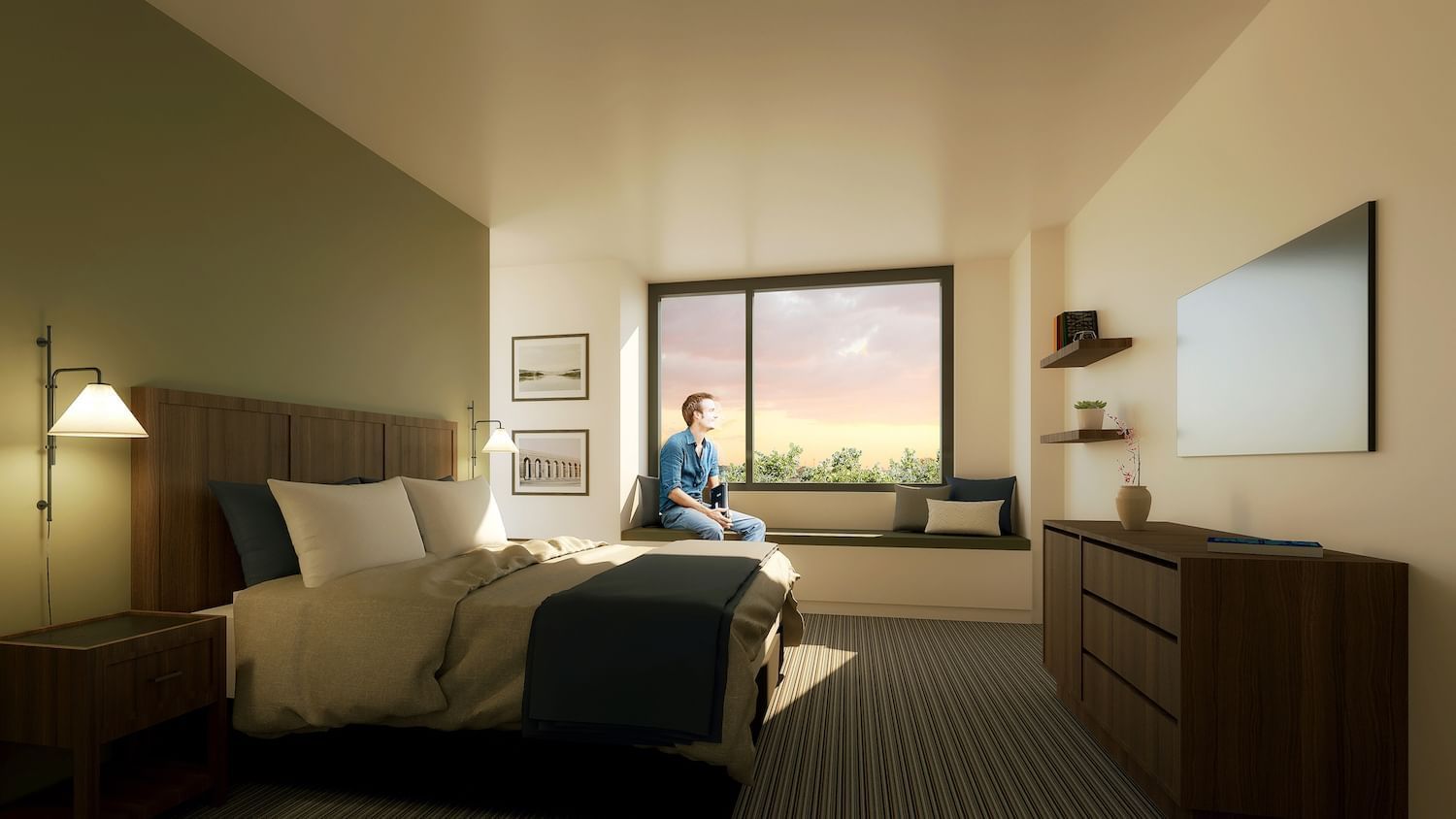 Accommodations
Featuring 167 rooms including nine brand's signature Study units and a complement of premium Suites.
Rooms are equipped with all the amenities the modern traveler needs—whether he or she is a scholarly guest seeking the perfect leather reading chair, a visiting executive in need of an expansive work desk, or a prospective student looking for a view of the campus through floor-to-ceiling windows.
All guestooms feature comfortable feather-topped beds, Frette linens and towels, a soft leather chair and ottoman from Mitchell Gold + Bob Williams, lighting from Spain-based Marset, and modern bathrooms with C.O. Bigelow toiletries.
Guests enjoy essential complimentary amenities including wireless high-speed Internet, bottled water, newspapers and morning coffee available through our Living Room.
Living Room
The hotel's Living Room is furnished with an eclectic mix of traditional and contemporary furniture with warm fabrics and classic accents. Daily periodicals and an abundant supply of books from New York's famed Strand Books, plus publications featuring University of Chicago authors and scholars, are readily available for a quick thumb-through or heady deep-dive. A postcard writing desk encourages guests to connect with friends & family (we'll take care of postage!).
A signature typewriter painting from Yale University's Sam Messer leads to a distinct staircase anchored by an impressive hand-blown glass light fixture from John Pomp Studios.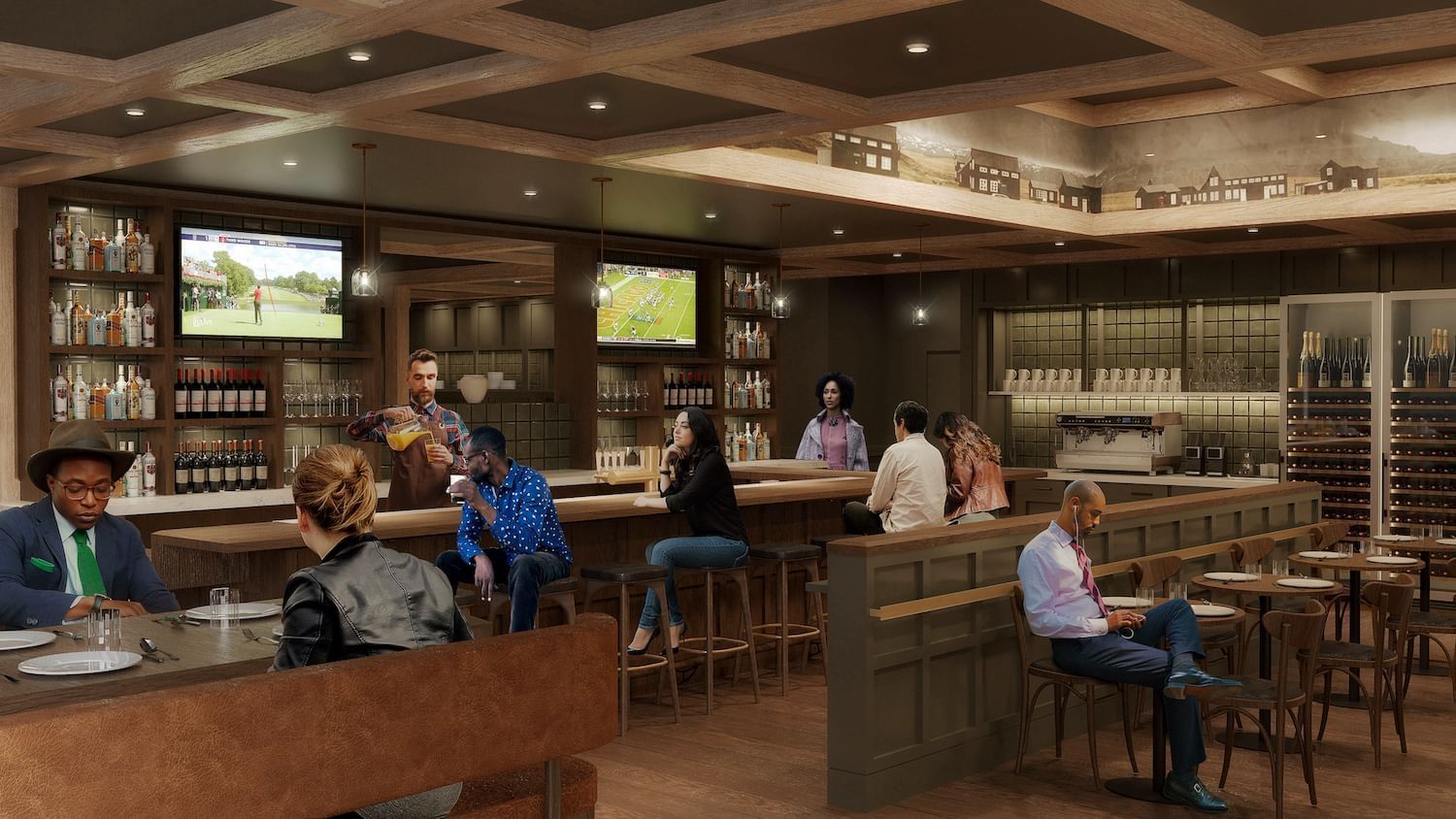 Dining
We are excited that you'll be among the first to experience our exceptional accommodations and intuitive service. We're putting the final touches on our food and beverage offerings and look forward to providing room service and opening our restaurant soon. Until then, we've provided a list of restaurants in our area through this link.
Complimentary coffee will be served daily through the hotel's Living Room.
Meetings & Events
Offering approximately 4,700 square feet of conference space, with a multitude of flexible event spaces, ideal for spirited talks, strategic planning sessions, recruiting and general business meetings.
A light-filled Winter Garden is ideal for social occasions and celebrations, with a secluded outdoor patio allowing guests to experience the vibrancy of campus.
All spaces are fully equipped with the latest in audio- visual technology and complimentary wireless Internet.
For inquiries, please contact info.chicago@studyhotels.com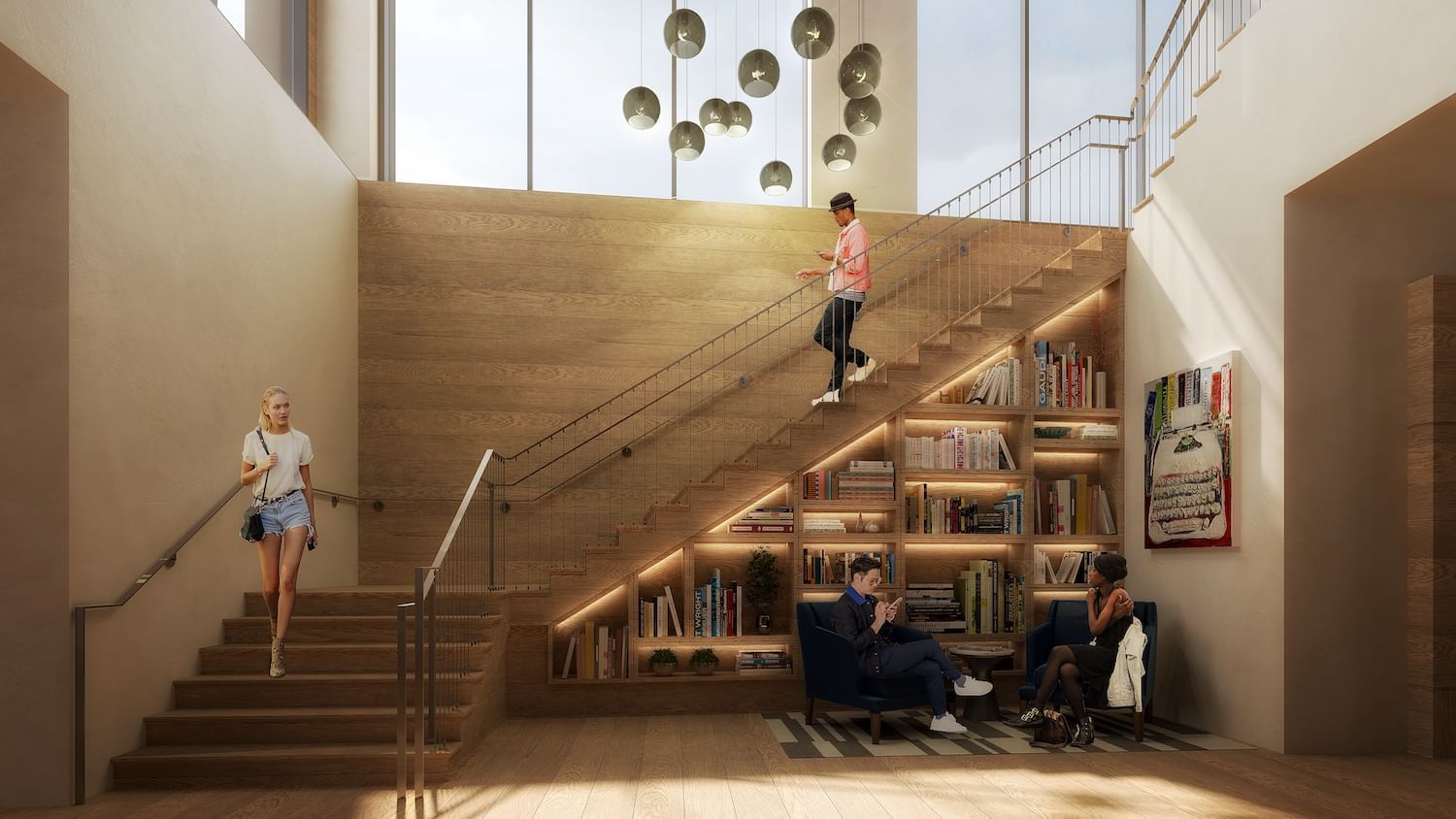 Sign Up for Updates on The Study at University of Chicago